We organize, you celebrate
Make a celebration according to your wishes
Choose birthday package and a cake
Order easily using online form
Birthday parties are very popular. They make happy not only the children, but also their parents, who can enjoy their child's birthday without stress. Therefore, we offer several birthday packages; you only have to choose. When you choose your package, you can also add an individual programme according to your wishes to ensure that your kid and his or her little friends will enjoy the day to the fullest.
If you prove that your kind was born on the day of the celebration, he or she will get a gift voucher for free entry to the park that can be used for your next visit.

The birthday party can be ordered by phone, post or internet. In any case, you will receive an oral or written confirmation of your order. Cancelation of your order is free of charge and is possible at least 48 hours before the party date. If you have to cancel the party on a shorter notice and cannot set another date within the next 30 days, the company reserves the right to claim compensation for lost earnings.

Please note that your birthday package will be brought to your decorated table at the time selected at arrival. Other things can be ordered at a special cash desk dedicated to this type of orders at the gastro desk.
Notes:

Parents or persons accompanying the children are responsible for their safety.
It is forbidden to use paper confetti. In case of violation of this rule you will have to pay for the cleaning of the hall.
It is also forgidden to bring your own food and drinks (except for the birthday cake). We don't charge any extra fee for your cake.
The birthday celebrations cannot be paid by gift cards or coupons and there is no discount for the discount card.

Price list
The price of the packages is always for one child. You can only order a birthday party for 5 children or more (the birthday child and 4 birthday guests).
The price always includes
unlimited entry on the day of the celebration
voucher for a free entry for the birthday boy or girl (applicable only for celebrations on the day of the birthday)

reserved birthday table
gift for the birthday boy or girl
5 and more kids - free entry for 2 adults*
7 and more kids - free entry for another adult
you can bring your own cake (bringing other food and drinks is forbidden)
token for toy cars
*special offer is valid only in the month of the kid's birthday (evidence needed)

| Package | Description | Tue-Fri | Sat-Sun |
| --- | --- | --- | --- |
| Africa | | 199 Kč | 299 Kč |
| Hawaii | + 0.3 l lemonade, 1/3 bowl of popcorn and bonbons | 229 Kč | 329 Kč |
| Europe | + 0.3 l lemonade, hot dog with ketchup or mustard | 239 Kč | 339 Kč |
| America | + 0.3 l lemonade, fries with ketchup | 249 Kč | 349 Kč |
| Asia | + 0.3 l lemonade, fries with ketchup, popcorn | 259 Kč | 359 Kč |
| Bongo | + 0.3 l lemonade, chicken strips with fries and ketchup | 289 Kč | 389 Kč |
| Italy | + 0,3 l lemonade, 1/2 Ham pizza | 299 Kč | 399 Kč |
Cakes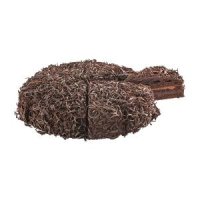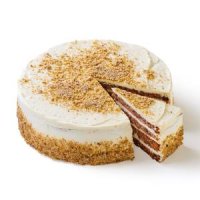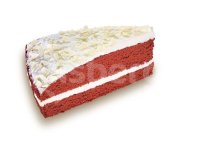 Birthday celebrations
Birthday celebrations take place in the restaurant section of the park and we will decorate the table for your party. Celebrations availability is displayed in the reservation table below. In the order form, choose any free celebration for the date of your party.
Birthday celebrations availability
Celebration tables are only a name of a birthday celebration, it's not a specific table on a specific place. The full capacity of all reservations combined is limited to 100 people.
Tuesday
03.10.
Wednesday
04.10.
Thursday
05.10.
Friday
06.10.
Saturday
07.10.
Sunday
08.10.
Monday
09.10.

Reservation 1

Reservation 2

Reservation 3

Reservation 4

Reservation 5

Reservation 6