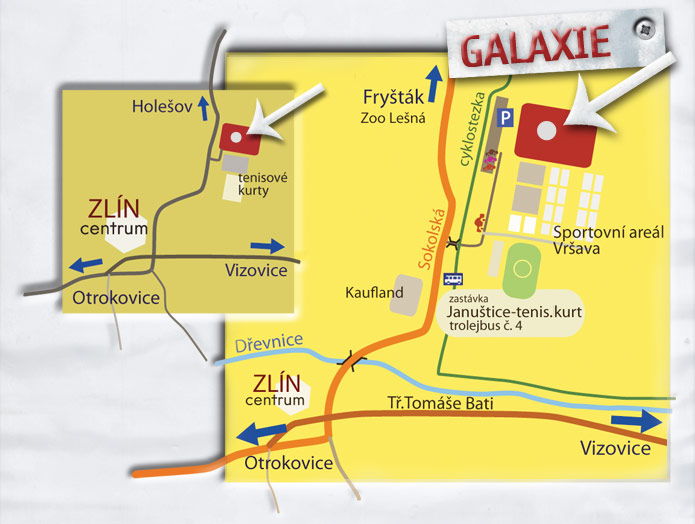 By bus or trolley bus
Trolley bus no. 4 and buses no. 34,35,36 a 37 stop an Januštice, tenisové kurty stop. Cross the bridge across Januštice brook and continue along the cycle-way past the tennis halls until you reach the fun park.
On foot
Galaxie is located on the cycle-way joining the city centre with Zoo Lešná. Our park can be found next to Sports centre Vršava.
By Car
GPS coordinates
49.242259
17.690284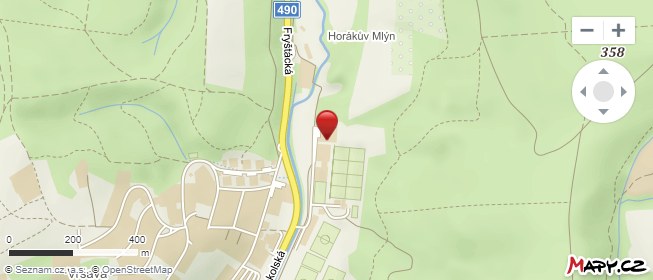 birthday celebrations
+420 777 050 776
reception
+420 571 118 980
reservations, hotel, wellness
+420 571 118 983
mobile phone
+420 777 804 488
complaints, praises, other
+420 777 204 321
[javascript protected email address]
[javascript protected email address]
Company:
Eurogalaxie s.r.o. | IČ: 277 03 231
Fryštácká 679, Kostelec, 763 14 Zlín
Zápis do obchodního rejstříku včetně oddílu a vložky C 53225/KSBR Krajský soud v Brně